Right now, the Web—not apps—appear to be the best way to find rare Pokémon in Pokémon Go.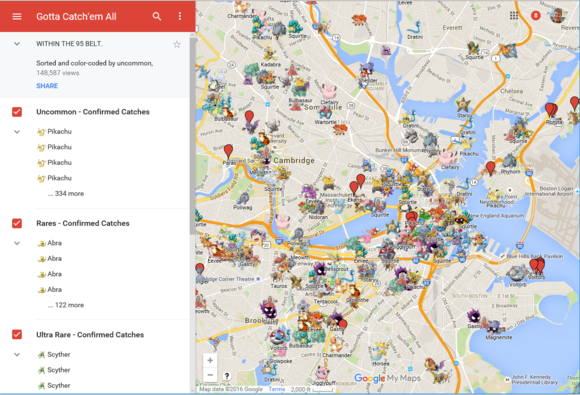 So do the Pokémon Go maps destroy the mystery of Pokémon Go? Maybe, or maybe not.
Lucy Guo, one of the Pokecrew developers as well as a product designer at Snapchat and a cofounder at Scale, said she didn't believe that all of the mysteries of Pokémon have been uncovered. "Hopefully see how Pokémon actually move," she said on Product Hunt, when asked what the project hopes to discover. "Everyone's thinking different things, our hypothesis is that it's time and location based. And we just want to catch 'em all."
Why this matters: One of the joys of Pokémon Go is discovery: yes, it might be slightly obvious that water Pokémon might cluster around lakes and beaches, but which ones? Is the Metropolitan Museum of Modern Art a haven for rare Pokémon? Is Central Park? If you're simply a believer in discovering what's out there, well, then consider these "spoilers" and avoid them. On the other hand, if your son or daughter is dying to get their hands on a Pikachu, you might be able to "encourage" them to look in a certain spot—or casually mention that there just might be an Onyx at the mall where you're taking them shopping.