You can get eggs from PokéStops, which are real-world locations that let players grab items. Eggs come in three varieties: 2km, 5km, and 10km. To find your eggs, open the Pokémon screen and tap the Eggs tab at the top of the screen. To hatch an egg, you will need to put it in an incubator (do this by tapping the egg you want to incubate and tapping Start Incubation) and then walk 2 kilometers, 5 kilometers, or 10 kilometers.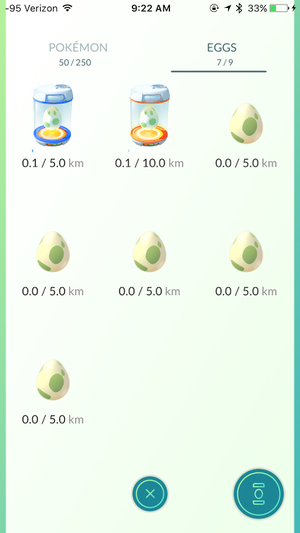 Can I catch Pokémon in a car?
Yes. But you should not play Pokémon Go while driving.
If you're in a moving vehicle and you spot a Pokémon on your map and you tap it, the Pokémon will remain in your view long enough for you to catch it (even if you're traveling at freeway speeds). You can also grab items from PokéStops in a car, if you tap them and start spinning them before you reach them (you'll have to be quick). You can't battle a gym while moving, though.